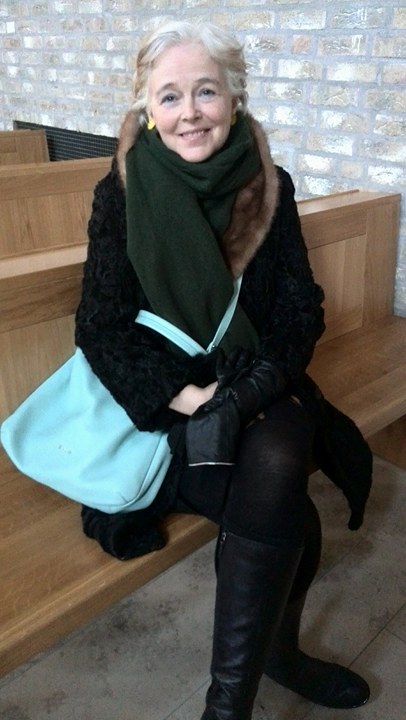 CV
Anne Kristin Myrseth. 14.03.65.
annemyrseth.com
Education
2015 Art Didactic possibilities in art meetings with the art installation MIKE is a master thesis in didactics with a specialization in arts education within the Program for Teachers Education at NTNU.
2012 Mentor Education NTNU 2010 to 2011
1998 Practical Pedagogical Education, NTNU. 1 year.
1993 Graduate artist Art Academy in Trondheim (5 years Diplom )
1993-1994 .NTNU 5. years Art academy grant. Art as a political tool.
1990 Storm Theatre .
1988 Liverpool School of fine art and design England
1985 Apprenticeship In presision casting bronze casting, Craig Rubin firm.
Some Work experience
2015- Teacher at "I Nasjonalmuseets blindsone" Trondhjems kunstforening.
2015- Lecturer-Kulturskolen, Trondheim Kommune.
2014- Art Consultant, Art in public space. Trondheim Kommune.
2011- Gallery guard-promoter-curator-manager Trondhjems Kunstforening.
2011- Red Cross. Art Group. Collaborative project between the Red Cross and cultural unit in Trondheim Municipality. I am teaching responsible for this project.
Other
Deputy , Director , Vice Chairman and Chairman of Trondheim Professional Pictures artists 2008- 2012
Members in Trøndelag Visual Artists ( TBK ) and the Norwegian Visual Artists ( NBK ) .
Twice received Trondheim municipality's art scholarship.
Study Stay in Italy 2001/2002 to immerse myself in painting
Visual artist
I have for 25 years been a professional painter , has participated in joint exhibitions, and various art projects as a participant , project manager and curator . Has also had several solo exhibitions and participated in juried exhibitions, for more information see website : annemyrseth.com
Purchased by Fokus Bank.
Purchased by South Trøndelag County .
Purchased by Trondheim Municipality
Purchased by H. M. Queen Sonja
Purchased by Fredrikstad Kunstforening .
Purchased by Trondheim Art Society
Purchased by Steinkjer Kunstforening
Represented by Trondelag Visual Artists , Trondheim Art Society , Bodø Art Society , Nils Aas Artist Workshop , Gallery Tautra , Galleri F15 Galleri Empathy , Hole Art Center and Molde kunstforening .
Artistic activity Individual exhibitions
2014. Steinkjer Kunstforening. «Kai Kairos»
20111 Gallery Lily. «Small steps for dreamers» (*)
2010 Surnadal Kunstforening
2008 Fredrikstad kunstforening
2007 Solo exhibition Trondhjems Art Association. * «Paradise and other gardens»
2007 Solo exhibition Aure Kunstlag. *
2007 Solo exhibition Moss Art Society. *
2005 Solo exhibition gallery SG, Trondheim.
2000 Solo exhibition gallery Stradivari, Trondheim.
1997 Solo exhibition Avant Garden, Trondheim.
Joint Trade and other artistic activities
2015. PENTA. Steinkjer kunstforening. Project manager.
2015. PENTA. Norske Grafikere Project manager (*)
2014 «The dead speak act 2.» Trondheim Open. Collaboration with Martin Palmer.
2014 «How do you explain school to a higher intelligence» Trondheim Art Society. (*)
2009 Joint multi art project «Immigrants reading of a comedy» Trondheim (*)
2005 Exhibition «Sea» Hotel Rica.
2005 Exhibition «Signs», Trøndelag Center for Contemporary Art. (*)
2005 Trondelag Exhibition 2005. *
2003 Christmas Exhibition, TBK, Trondheim. (*)
1993 Departure Exhibition Art Academy, the Art Museum in Trondheim. (*)
Exhibitions, (*) Closed / invited exhibits.